My Town at SZ Ranch
The Town was formed over years to accommodate employees and their families to the twice a year Cattle Roundup and BBQ. This Town started as a dirt field on the foothills with no shade to escape. So trees were planted and the Kitchen was added. The Saloon was next, then came the Jail. The Card Room was an overflow of the Saloon… and a Town was born!
The rustic feeling of old barn wood, and how we used it creates a Happy Place… a place you can relax, let your hair down, eat some open grilled Santa Maria Style BBQ, have a drink or two, watch the amazing sunset and hang around a campfire with your friends and family. All old tales are stories which start from places like My Town. Catch up on life with stories you'll share when you bring your family to SZ Ranch.
My Town was named to have all who come enjoy the experience know it as theirs. My Town is "your town" once you been here!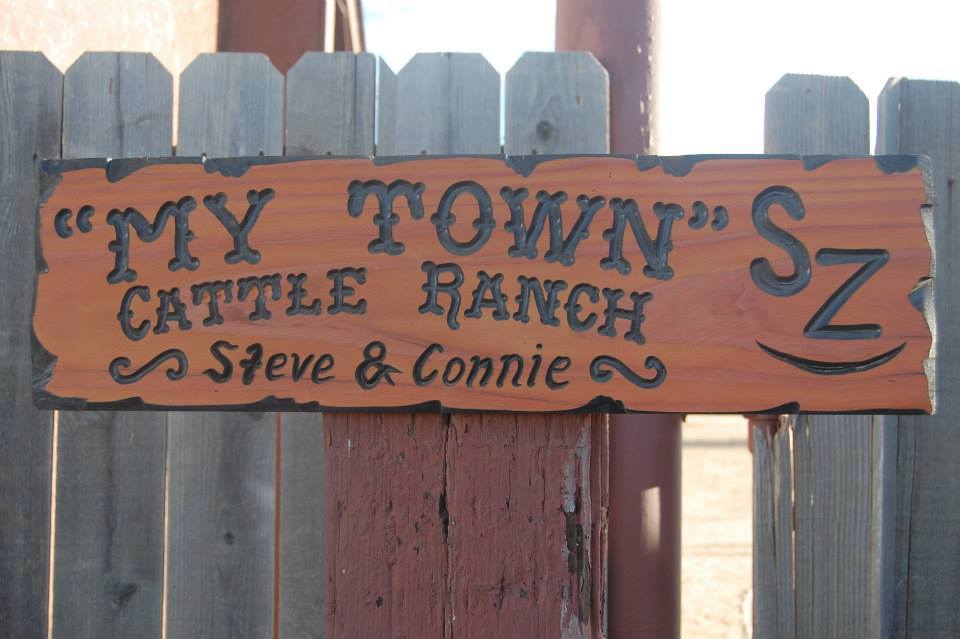 MY TOWN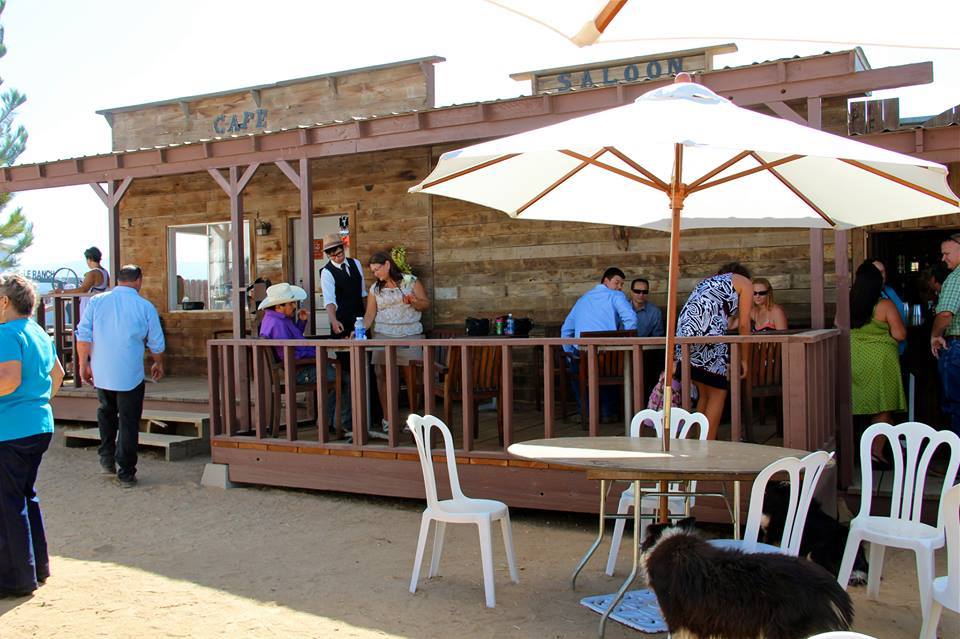 ENJOYING THE CAFE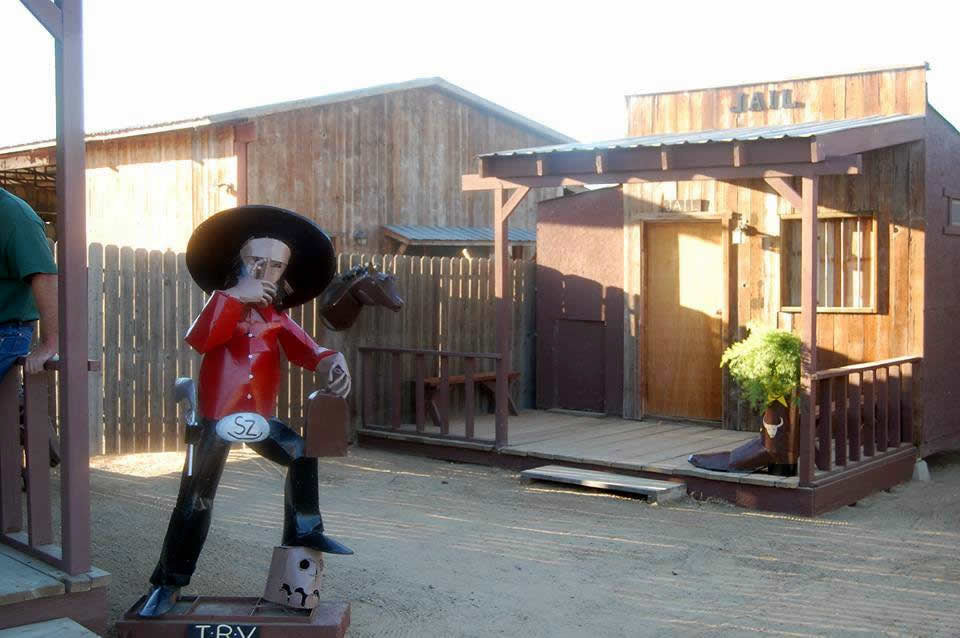 Howdy Pardner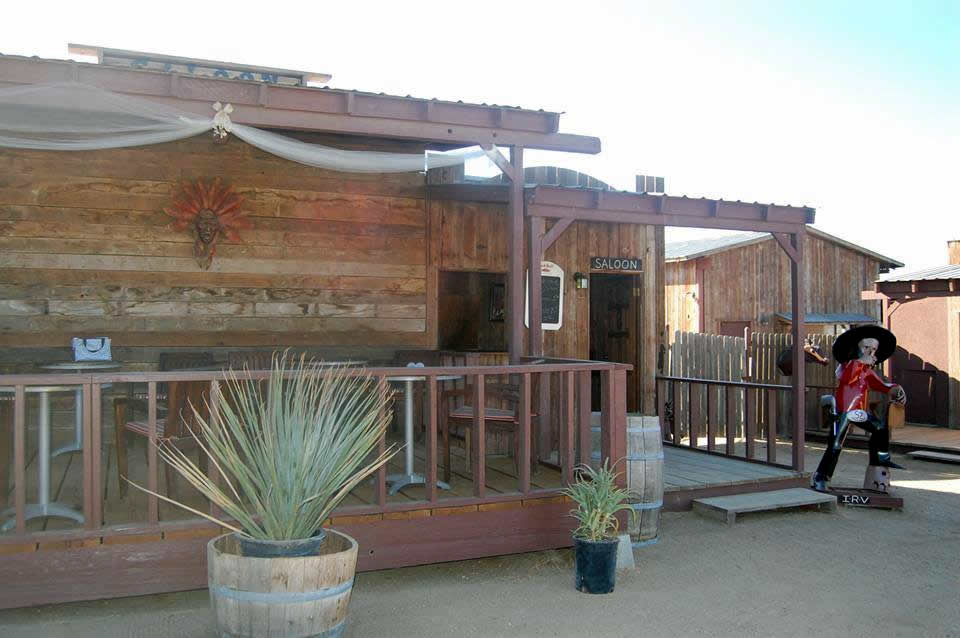 Get on the Porch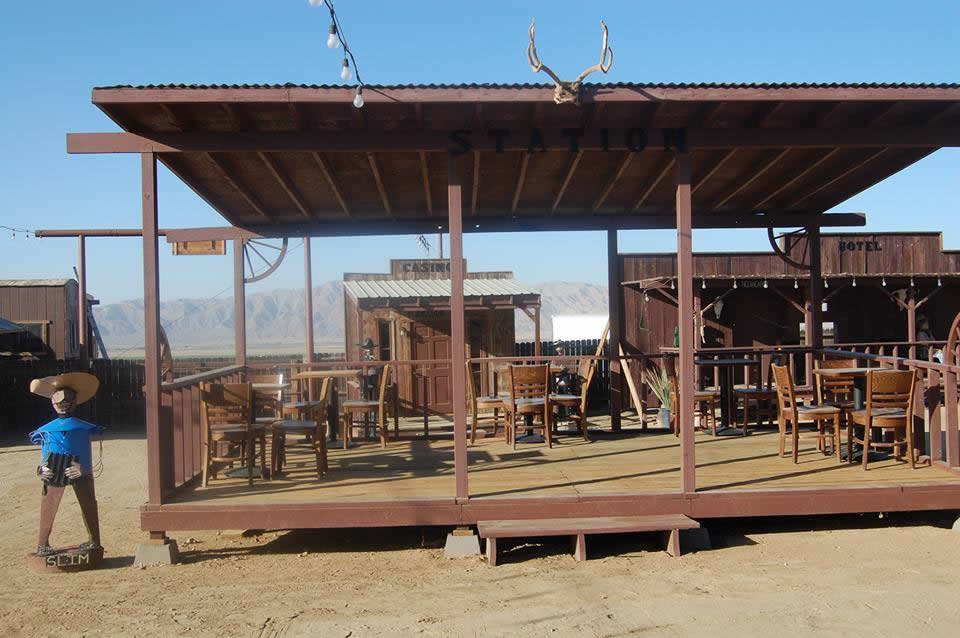 Center Stage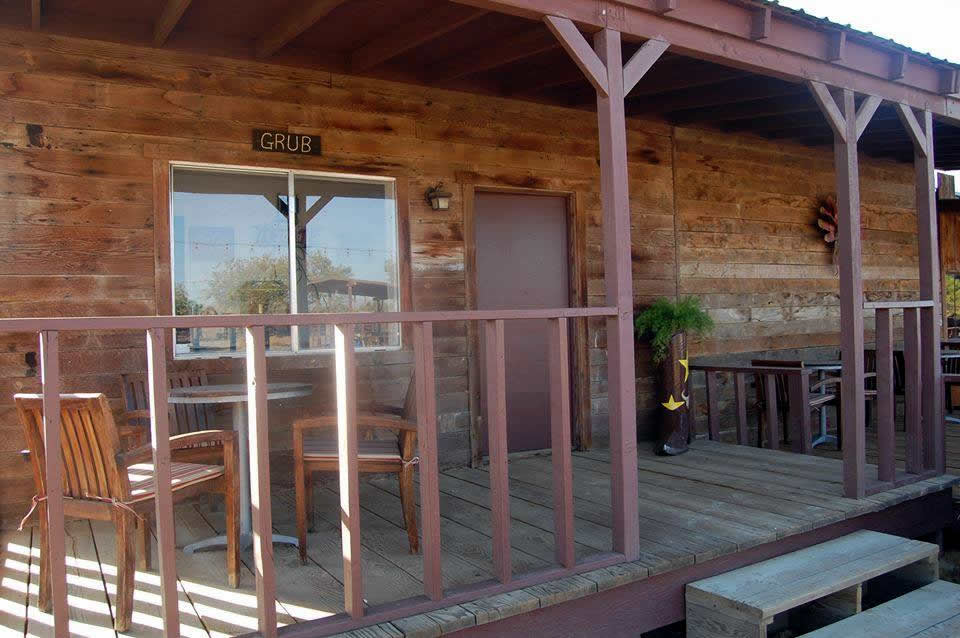 The Cafe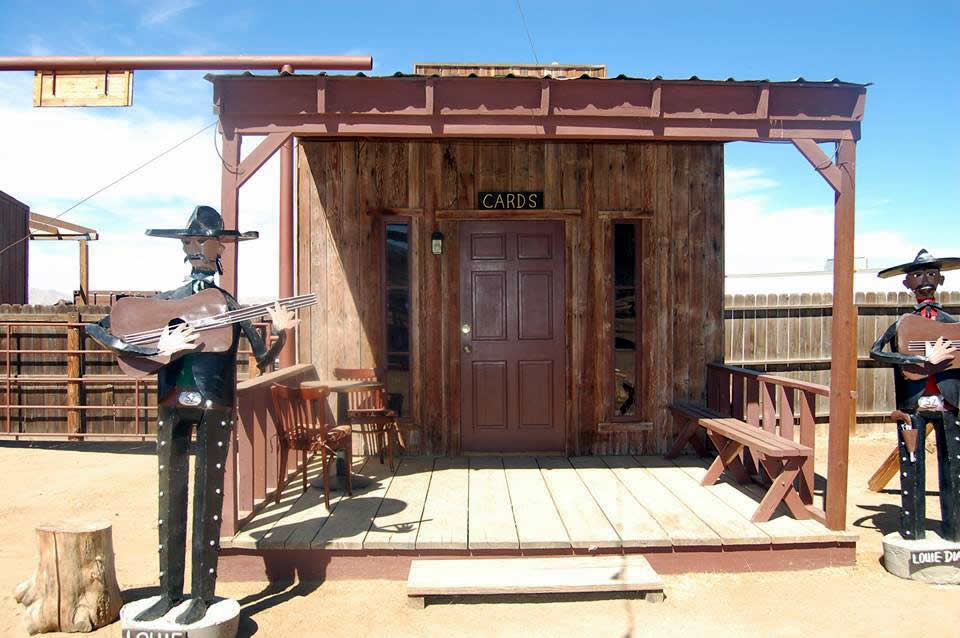 Play Me a Tune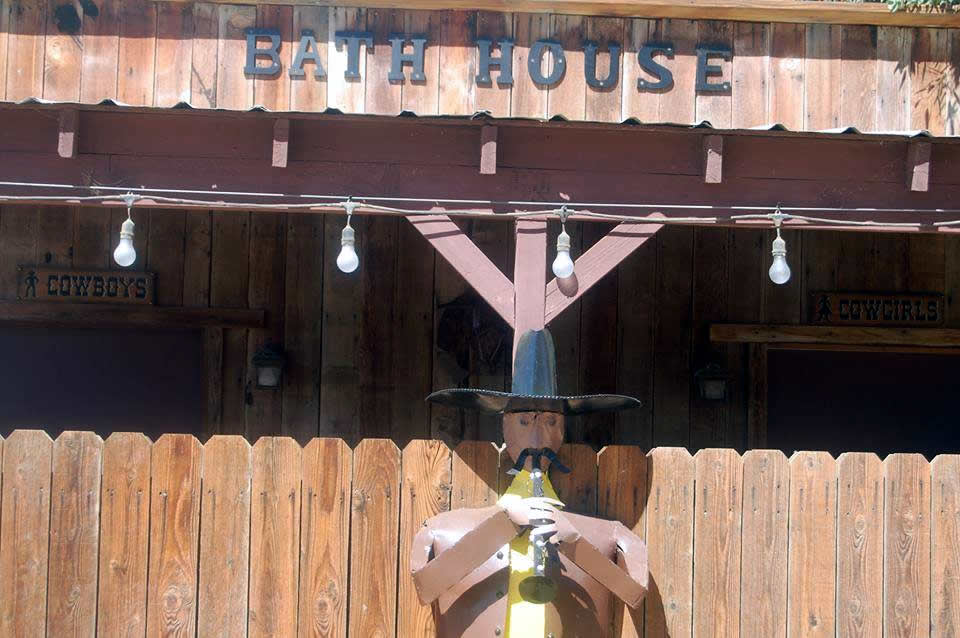 Cowgirls & Cowboys Restrooms

Love the Cafe Porch